Gutter Guard Blue Mountains / Western Sydney
Gutter Guard Blue Mountains – Gutter Knight is your local family owned Gutter Guard company. We service the greater Blue Mountains region and can assist you in all of your Gutter protection requirements. Being a family owned company we also understand what is important to you when it comes to protecting your home from leaves, debris and other problems. This is why we only use premium products that are designed specifically for Australian conditions, give written (not verbal) 15 year product and 20 year workmanship warranty certificates, are fully insured and licensed and all our installers are fully trained and safety compliant. All of this is to ensure you have the peace of mind in knowing that your Gutter Guard installation will be done correctly the first time and to the high standard that you and your family deserve.
From the time you contact us we will treat you with respect and professionalism, make a time that suits you to drop by and measure your home, arrive on time and provide you with a detailed written proposal outlining exactly what your Gutter Guard installation will involve. This way you know exactly what you are getting with no confusion.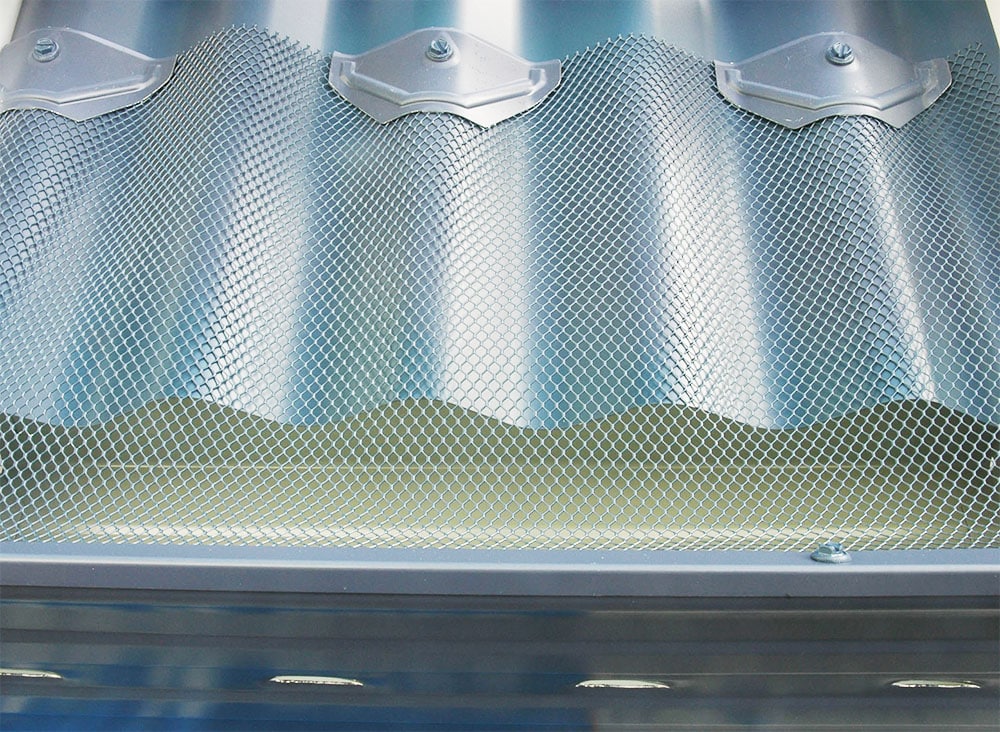 Blocked Gutters can COST you a lot more than you think…
Why choose Gutter Knight?
Our gutter guards are proudly Australian made, made from either high quality aluminium or galvanised steel mesh, both which are powder coated to suit the colour of your roof and gutters. The benefit of using aluminium or galvanised steel is the material will and has stood the test of time and will still be in great working condition years beyond the others, in fact; Gutter Knight gives you a full written warranty that not only covers the product but has a 20 year workmanship guarantee for your peace of mind.
Prior to installing your gutter guards, we first clean all your gutters of all debris and leaves, and we will also inspect your downpipes for upper blockages; this is included in our service at no extra cost to you.
On completion we also clean up all our mess and leave you with just leaf free gutters.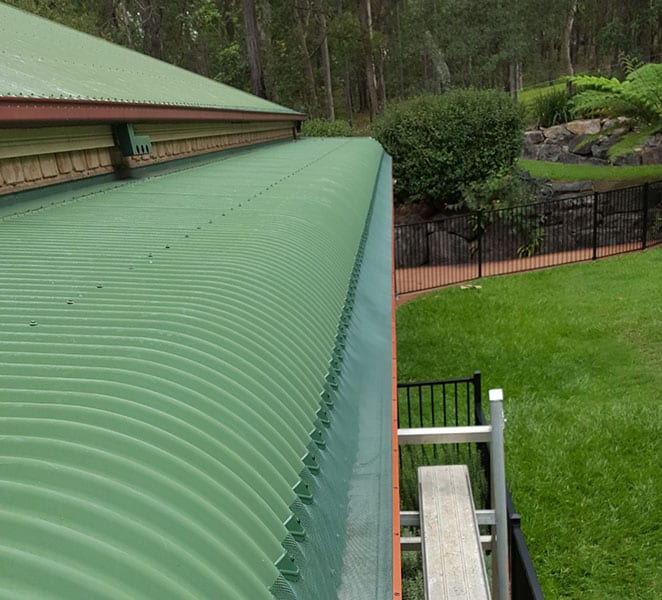 Please be advised that I have gone with Gutter Knight to have my gutters cleaned and guards done. Excellent service, Professional and treated me like a person, not just a number. Came out Saturday and gave me a quote, took the time to supply a quote and explain the process. I did not feel any pressure and felt like I was dealing with a friend. I would highly recommend the guys at Gutter Knight.

Thank you,
We were very happy with the installation of gutter protection at our house recently. At extremely short notice, you sized up and installed the gutter guard to remove a significant problem for us. Working to a tight schedule with access scaffolding to be removed, you came through with time to spare!
We are genuinely grateful for the effort you made to get the job done.
Thanks again.
I can't thank you enough. What an easy and pleasant experience it's been to deal with Gutter Knight!

Thank you for your prompt communication and quote, and for being on time! The work looks sensational. I'm delighted. I'll be absolutely certain to let everyone know how happy I am!